Steven Bartlett announced as Homewards Advocate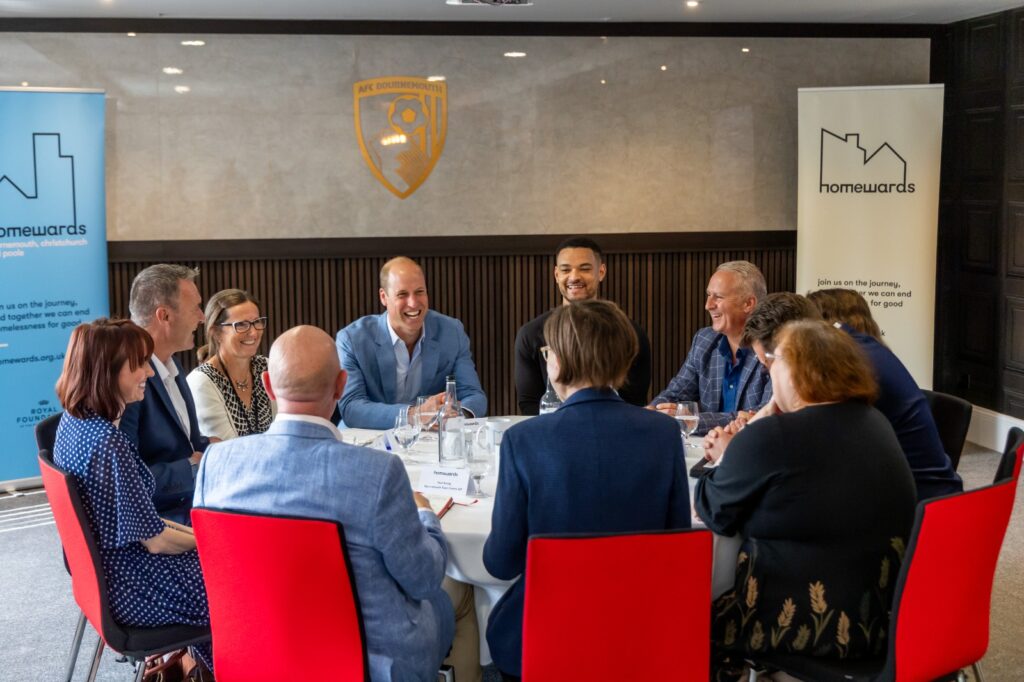 Podcaster, author and entrepreneur Steven Bartlett joins Homewards as an Advocate, vowing to use his huge and trusted platform to showcase the positive role and impact businesses can make in the efforts to demonstrate that its possible to end homelessness, making it rare, brief and unrepeated.
As part of his new role, Steven joined Prince William in Bournemouth this week, one of the six flagship Homewards locations, to meet with local and national businesses, all of whom have pledged their support to the Homewards programme by creating employment opportunities, investment, and a range of other initiatives. Through these commitments, Homewards aims to help generate opportunities and drive partnership working at a local level as well as inspire action across its other locations and beyond, demonstrating what businesses can do to help end homelessness.
Steven Bartlett said: 'I am hugely passionate about the positive role that local businesses can play in ending homelessness. Through my own personal experience, I have seen the impact that can be made when businesses invest in and support local communities and individuals regardless of their background or education. I look forward to utilising my platform to encourage businesses to step up and get involved.'
Homewards are delighted to be working with a number of high-profile Advocates. These are individuals either with lived experience of homelessness or who have worked passionately in this space to make change, to help generate public support and reframe the issue. Our other Advocates are Fara Williams, Tyrone Mings, Gail Porter, Sara Cox, David Duke MBE, Sabrina Cohen-Hatton, Sir Bryn Terfel and Geri Halliwell Horner