Prince William arrives in Lambeth- the first Homewards location unveiled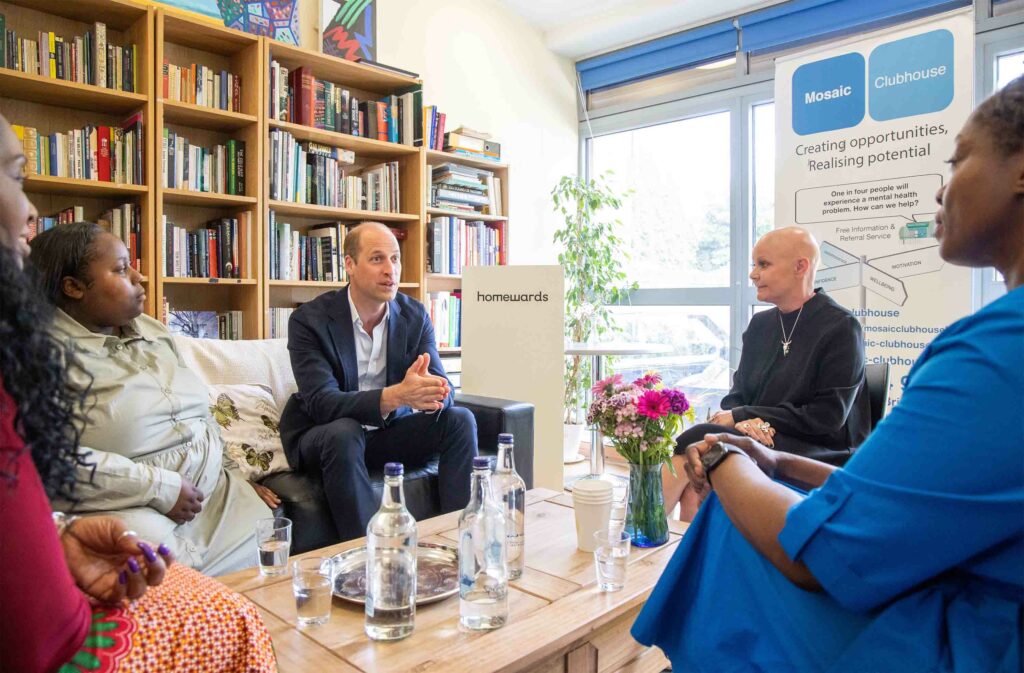 Prince William has arrived at the Mosaic Clubhouse in Lambeth as he kickstarts a UK tour to launch Homewards. The London Borough of Lambeth is the first of six locations to be unveiled by Prince William during a UK tour taking place today (Monday 26th June) and tomorrow (Tuesday 27th June). During his visit, The Prince met initial members of the coalition being built through Homewards, as together they start on the path towards ending homelessness in Lambeth.
Mosaic Clubhouse supports people living with mental health conditions across Lambeth. The Prince's visit will spotlight that through the delivery of joined-up, personal support, the link between poor mental health and homelessness can be broken.
Joined by Homewards Advocate, Gail Porter, His Royal Highness spoke with Clubhouse members with lived experience of homelessness and heard how Mosaic has supported them through challenging times. The Prince then met representatives from Old Spike Roastery, a speciality coffee social enterprise that offers meaningful employment to those affected by homelessness, before delivering a short speech that kicked off the Homewards tour.